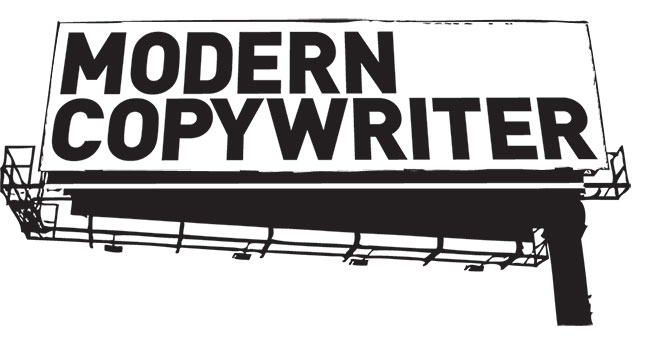 Since 2009, Modern Copywriter has featured hundreds of awesome copywriter portfolio sites. Over the years, one of the most common questions MC has been asked is, "When are you going to start modernartdirector.com?" Well, it's time. Except, we're going to do it a little different than that.
ModernCopywriter.com is now open to copywriters, art directors, designers, teams, and other creatives with amazing portfolio sites—but it's still going to be Modern Copywriter (rather than a collection of sites). Few reasons for that. First, having a single site will generate the most traffic for your posts and when it comes down to it that's what ya'll are here for—traffic to your portfolio sites. Two, I'm a copywriter and it'd be silly for me to write posts from any other perspective. Three, maintaining one site is so much easier than two, three, or four. Finally, trademark, legal and URL issues blah blah blah.
NOTE: If you just want to see copywriters, click on "Copywriters" in the sidebar on the right and everyone else magically disappears.
There you have it. As always, thanks to everyone in the MC community. Here's to the next six years!