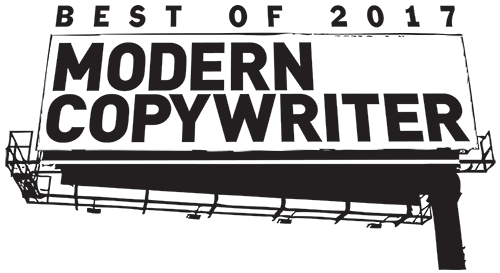 Oh geez, what's less fun that writing your bio? There's nothing harder than describing yourself, let alone trying to sum up your professional career in a paragraph that communicates both "I'm amazing" and "I'm not a self-centered creative egomaniac."
That said, a portfolio site bio does some important stuff:
Acts like a handshake between the writer and guest ("Nice to meet you, thanks for being here")
If authentic (not just a pile of jokes), gives the guest vibe of the writer's personality
Tells the guest what they're passionate about: as a creative person and in life
There are so many ways to write a great bio, and there are so many great, succinct bios on MC. This list features some that stood out for one reason or another.
Bob Meagher had Mike Hughes and Peter Frampton speak for him: bobmeagher.com/about
Cameron Day describes why he's one lucky bastard: iamcameronday.com/about
Matt Johanning wrote an Elevator Version and a Stuffy Boardroom Version: mattjohanning.com/About-Matt-2
Shanteka Sigers includes a perfect combo of photo, reel, quick self-description, and some amazing LinkedIn-ish things: shantekasigers.com/aboutme
Jeff Oswald wrote a bullet point list of everything you don't get from looking at his work: jeffoswaldwriter.com (click "ABOUT ME")
Jimmy McDonald wrote a conversation with his kid self: jimmymcdonald.squarespace.com/about
Matt Benjamin's bio is made up of quotes from other writers: getmattbenjamin.com/about-me
Mike Beamer includes the sweetest last line in a bio ever: heymikebeamer.com/about-avenue
Randy Warner includes a parrot and a delicious invention: randywritesstuff.com/about
Chris Belanger describes finding his voice: christianbelanger.ca/about
Andrei Slobtsov includes a story about the first McDonald's in Moscow: andreis.co/about-andrei
Randy Tatum describes the difference between "Advertising" and "The Idea": pilot-adv.com/Randy-Tatum-CD-Art-Director
Shelley Barker includes a superhero photo and a some superhero description of her writing experience: shelleybarkerwrites.com/about-me
Brittany Kittredge's About section includes not one, but two appearances on Judge Judy: brittanykittredge.com/about
Big thanks to our MC Best of 2017 Sponsor, Mighty Recruiting. (Not affiliated in any way with featured creatives or their sites.) Big ups!