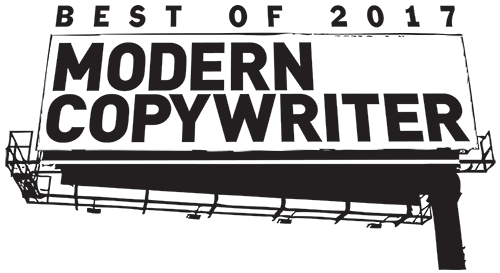 The world got crazy in 2017. Actually, it got crazy here in the States, not the whole world. Doesn't take more than five minutes on MC before you realize it's all about positivity. But for the first time, MC got a few comments from copywriter trolls that were nothing but bigotry and hate. Just want to reiterate here, comments like that will never appear on MC and anyone who submits them will be blocked from the site for life.
Now let's get back to the positivity. In case you missed it, please check out Peruvian copywriter Hugo Eléspuru's portfolio. It's awesome. More international sites in 2018, please!
Portfolio: hugoelespuru.com
Big thanks to our MC Best of 2017 Sponsor, Mighty Recruiting. (Not affiliated in any way with featured creatives or their sites.) Big ups!