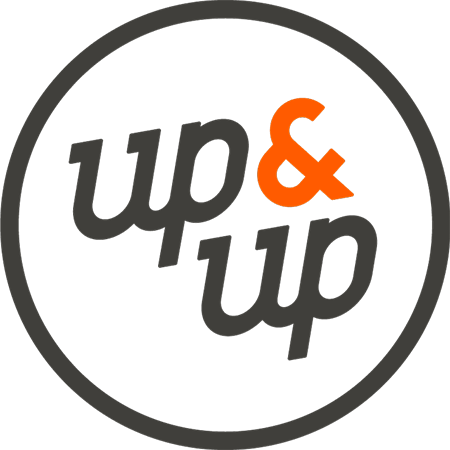 Up&Up in Greenville, South Carolina, is on the hunt for a copywriter. From Up&Up: "Our Copywriter will partner with our Art Director to form a powerhouse creative force, in order to create inspirational ideas and concepts that others only wish they could execute. We are seeking someone who can take the client's idea and give it substance, direction, and content through dead-on creative strategy and a chameleon-like mastery of the written word.
What We Do
Up&Up is the only agency that creates brand experiences for universities who are unafraid of change, exhilarated by innovation, and desire to stand apart in a time when the competition for students and alumni dollars is growing from all sides and the perceived value of a college degree is being challenged. Our work heightens brand awareness, boosts applications, attracts better students & helps retain them, grows alumni engagement, and makes the case for donors to give.
Who We Are and What We Value
At Up&Up, we're an agency that impacts the greater good. We get things done. We solve problems that are impossible to solve. And we want everyone to win. We call that being Tenacious, a Resolutionist and serving The Greater Good. We also believe we haven't arrived, and there's something to learn each and every day. We call what we are, a Conscious Culture. We believe there's a different and a better way to do business. Primarily, that's being transparent, vulnerable and showing up as your true self vs. your work persona. It's about the journey, with the destination for you and our company to be the best we can absolutely be. Our conscious culture is committed to being radically responsible, curious and candid. But that's just the beginning of the rabbit hole. If you're open to being challenged, learning and discovering and revealing more about yourself than you thought was possible, then this might just be the place for you. If you think this is you, then please, read on.
Responsibilities
Must be able to write clear, concise, and grammatically-correct copy
Drive the creation of original concepts—with the Art Director—that result in effective and compelling communication
Understand different language styles that appeal to various target markets
Develop and maintain clear and consistent brand voices
Stay on top of all trends and maintain best practices
Requirements
2+ years of experience
Refined writing skills, with the ability to change voice and tone at the dime of a hat
Stellar research skills, and the curiosity to continually learn
Excellent grammatical judgment
Creativity and superb communication to develop products that meet clients' needs
Ability to prioritize work and manage deadlines
Strong understanding of industry trends and creative and content tools, such as Adobe
Creative Suite and GatherContent—among others
Understanding of User Experience (UX) philosophy and techniques is a plus
Benefits
Healthcare
401(k) Match
PTO + 12 days of Paid Holidays
Short Term/Long Term Disability
Cool office environment, located in the West End of Greenville
Leadership Development Training
Professional Development Budget
Relaxed and Collaborative Environment
Summary
This is a great opportunity for you to make a difference and join an agency with the purpose to impact people's lives–including yours. We're looking for a motivated Copywriter that is as passionate about great creative as we are, and even more so—someone who will write us into the future of change. Please note, this position is for Greenville, SC, and relocation is required. Greenville is a midlevel market, with estimated salary ranges between $40,000-$45,000. Please, only apply if you have 2+ years of work experience, your salary requirements meet this range and you feel your values are consistent with ours."
To apply: Click here