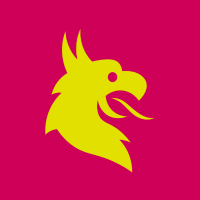 Lars Meiner, HR/Recruiter at Laughlin Constable, is on the hunt for a social copywriter to join their team in Chicago. From Lars: "Our creative department in Chicago is looking for a copywriter who knows how to live, breathe and speak social. Being able to craft copy, come up with conceptual hooks and writing til your hand falls off are a given. But we're also looking for someone who understands their way around a content calendar. Working with and understanding social strategy gets a little star by your name. This candidate's primary focus will be writing and concepting on a variety of our clients social platforms. However, we'll find opportunities for you to apply your craft in other areas.
RESPONSIBILITIES:
Developing fresh content, stories, blogs, and social media posts for our client's web properties.
Editing and proof reading content for yourself and the team.
Research and source materials for your content, avoiding plagiarism.
Assure that content is user-friendly, relevant, and optimized.
Manage and upload content to a variety of websites and platforms.
Work with the appropriate teams to moderate user-generated content and discussions as part of our content channels.
Keeps up-to-date with best practices in writing for the web, social media trends, web usability, web design and business/industry trends
Aid in developing communications, content, and social media marketing plans.
Copyedits and proof reads articles and other web content
Applying creativity to every aspect of your job
Pushing and challenging the client and coworkers to take the content we create to Next.
Bring an energy that makes everyone jealous.
JOB REQUIREMENTS:
Must have a portfolio that represents the work you've created.
To apply, contact Lars directly at: Lmeiner@laughlin.com