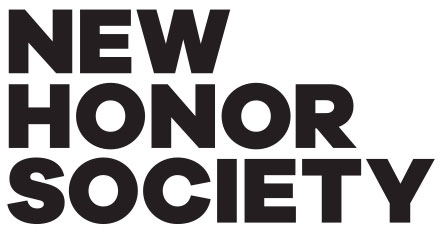 Beth Voegtli at New Honor Society in St. Louis is on the hunt for a copywriter. From NHS: "You love to write. You're good at it. Good enough to get paid for your abilities. But you're not just a wordsmith, you're a problem solver. You get as excited about a brand challenge as you do about a killer headline. If this sounds like you, let's talk.
SPECIFIC DUTIES INCLUDE BUT ARE NOT LIMITED TO:
The Work
Tell a compelling story in four words or 4000.
Ability to write in every medium: digital, social, print, film.
Work alone or with a team to arrive at solutions.
Contribute to brainstorms.
Follow a brief and ensure work is on strategy.
Have high personal standards; "good enough" isn't good enough for you.
Stay on top of industry and cultural trends.
The Team/Culture
Be collaborative, flexible and open-minded.
Contribute to the cultural dynamics of the agency.
Take the work seriously, but don't take yourself too seriously.
EXPERIENCE/CREDENTIALS:
Bachelor's Degree in related field of study
1+ years of experience as a copywriter across multiple brands, categories and channels
A portfolio with a range of work that shows your strengths and your potential for growth
SKILLS/DESIRED TRAITS:
Solid writing/spelling/grammatical skills
Organization, communication and presentation skills
Critical thinking
Resourcefulness
Conceptual (big ideas, not just executions)
Desire to make a mark on the agency and industry at large"
To apply online, click here.
To learn more about New Honor Society, click here.