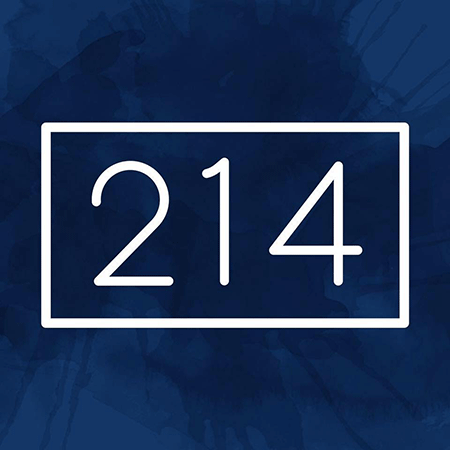 Room 214 in Boulder, Colorado is on the hunt for a senior copywriter. From Room 214: "Let's start with why our employees joyfully spend many of their waking hours at this place we call "work." Room 214 believes in working with talented yet humble people to create inspired work that makes our hearts race, challenges us, and has a positive impact.
We are seeking a word chameleon with 5-8 years of copywriting experience. This person has the ability to quickly jump into client content creation, can write with ease in different brand voices and is comfortable concepting unexpected solutions and presenting those ideas with clients as needed. This role would be the lead client-focused writer with a strong ability to whip concepts into campaigns and help us build a team of writers within the creative department.
We would prefer candidates who have agency experience or freelance experience working with agencies or brands. Bonus points if you have fluency in developing ideas for digital and social media campaigns.
If you're a passionate, humble copywriter who thrives in an environment where we don't take ourselves too seriously, check out what we're offering below.
Show us what you've got! (aka requirements)
5-8 years of marketing copywriting experience at/or alongside an agency.
Experience copywriting in many different formats: web/social copy, concepting, campaigns and RFPs, email, presentations, blog content, and potentially more.
Ability to write clear, concise and grammatically correct copy with proper tone, feeling, sentence structure and emotion.
The highest attention to detail. Mission: zero typos! Five points to Gryffindor if you catch something grammatically incorrect in this job description.
Familiarity with commonly used style guides. We're AP people ourselves.
Being a humble leader who is always willing to learn from and support the team.
Ability to play nice with others, we're highly collaborative at Room 214. A big part of our process is partnering with teams. Someone who excels at working with others but is also comfortable being autonomous.
What do you want to do? (aka key responsibilities)
Create and apply a consistent brand voice for the appropriate client, project or target market.
Work with client teams from ideation to execution in order to create copy for monthly client retainers, projects or campaigns.
Participate and create copy for new business pitches, RFPs and creative concepting.
Be self-motivated, organized, and adept at communicating with people of diverse backgrounds. This will include the willingness to be adaptable regarding your creative choices.
You get bonus points for (aka the nice-to-haves)
Keeping your finger on the pulse. Copy is relevant, modern and reflects the way target audiences speak online.
Experience with or knowledge of search engine optimization.
Educational or professional background preferably in the fields of marketing, advertising or technology.
Experience working with technology, natural foods, retail/grocery, CPG and/or e-Commerce.
Some of what we have to offer you
Great culture and environment, including game room, dog-friendly office and Kevin (our kegerator.)
Quarterly Profit sharing
Annual hiring referral bonuses
No vacation policy (everyone takes time off as needed)
Open book management guided by ZingTrain .
Health benefits
Matching, immediately vested 401k plan
Phantom stock plan
Smart people to learn from
Cutting edge experience
Working for Outside Magazine's #27 Top Places to Work
Friends for life
How you will succeed and grow at Room 214:
We believe in leading with humility, acting out of love instead of fear and doing our best. If this sounds like you, then we should probably meet sooner than later.
Please send your resume and cover letter to jobs@room214.com. We'd encourage you to think outside the box for the cover letter. Wow us. Alternative formats welcome :).