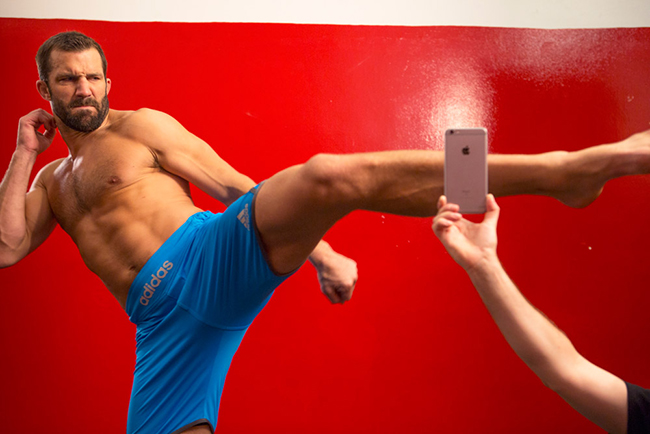 SquareTrade in San Francisco is on the hunt for a mid-level or senior writer to join our awesome internal creative team. What does it mean to be a writer at SquareTrade, the best electronics warranty company in the world? You'll write, of course. But you'll also be an idea factory, working with a team of crazy talented designers on a mission to make SquareTrade as amazing as it can be.
For example, in the photo above, Luke Rockhold (champion UFC fighter) is kicking the you-know-what out of an iPhone in a SquareTrade Labs Breakability video. You'll be thinking up stuff like that—in addition to writing projects for almost every major retailer in the US, mobile carriers across the EU, social, radio, environmental, you-name-it. It's a little bit agency. It's a little bit in-house. It's a whole lot of fun.
Unfortunately, we're currently looking for local candidates only. 
Interested? Email your link to Jason (SquareTrade CD) at: jason@squaretrade.com