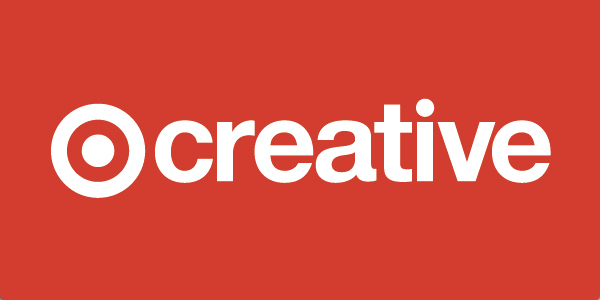 Steve Chirhart, copywriter/ACD at Target in Minneapolis (and good friend to MC), is on the hunt for a great writer to join the Target Creative team. From Steve: "Do you spend more time than you want to admit on social? Do you put the big idea before a bunch of plain old pretty words? Are you ready to make heads turn, break some glass (figuratively) and create headline-grabbing work? If yes, then just a heads up: We're looking for someone who can take strategy and spin it into something shareable. Someone who has a sharp eye (and ear) for killer writing, but can push below the surface. Someone who can collaborate with a bunch of go-getters, what if-ers and socially savvy makers willing to break the rules and shake up the norm to make cool things happen. A sense of humor, the ability to keep it light and carefree is key. Above all else, you'll get to help shape one of the world's strongest social brands and work with one of the best teams in the business.
Interested? Below are just a few examples of projects you'd be working on at any given moment. Really interested? Let Steve.Chirhart@Target.com know."
LINK: Halloween 2015
LINK: All Natural Tag
LINK: April Fool's!
LINK: Target Instagram
For more info or to apply email Steve: Steve.Chirhart@Target.com