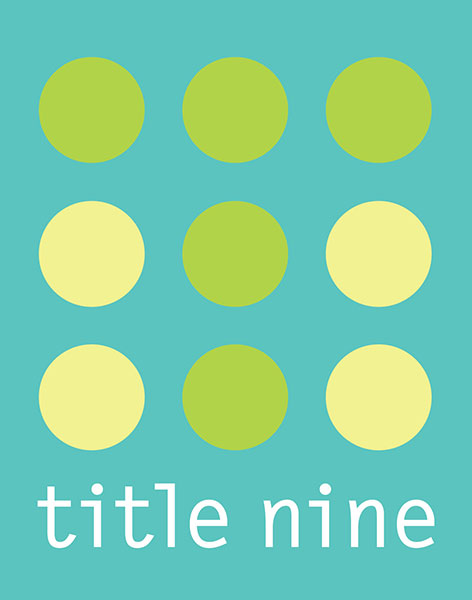 Felicia Chan, Creative Director at Title Nine, is on the hunt for a writer to cover for their in-house writer who will be out on maternity leave. You can work onsite if in the Bay Area, or over the web if not, or travel arrangements can be made. From Felicia: "Title Nine is a privately-held, omni-channel retailer that sells women's athletic apparel and sportswear. We have 23 retail stores, but the bulk of our business is transacted on-line. We are everyday athletes and fitness fanatics passionate about our brands and the impact that sports and the pursuit of fitness have on our lives and our customers. Our offices are in a converted warehouse nestled right next to a park where we often hold boot camp classes.
We are seeking a seasoned copywriter with multi-channel retail experience to fill-in for our Word Wrangler who is going out on maternity leave September 1 – November 30 (and possibly) December 31, 2015.  This freelance Word Wrangler will write Product Copy and Headlines across all touch points (catalog, website, retail signage).
About You:
You are a seasoned product copy writer with personal knowledge about the products we sell – performance-driven apparel, swimwear and bras.
You are fearless and funny – and your work shows it.
You know how to write copy that that SELLS.
You have a command of prose and tell a great story – in 10 words or 100.
You know how to captivate, motivate and move our customer to action in a simple headline or call to action.
You love words and word play.
Interested? Send a cover letter and resume to teamscout@titlenine.com.  Please include links to an exceptional portfolio of work that demonstrates conceptual thinking, strong headlines, product copy and the ability to write for integrated campaigns across print, digital and retail.   If you really want to "wow" us, check out our brand manifesto below, and add to it."